PVC Liner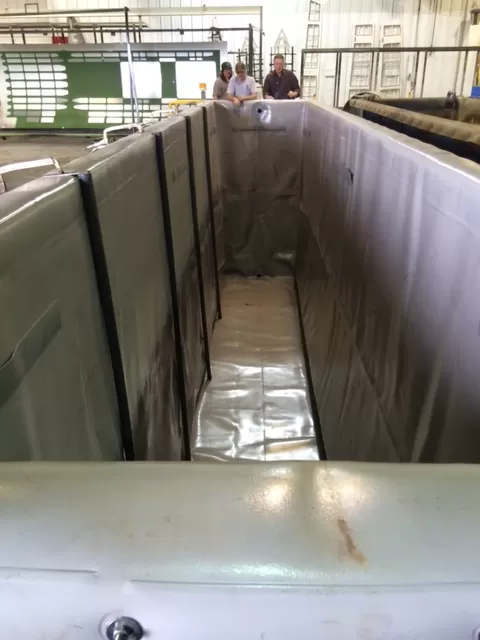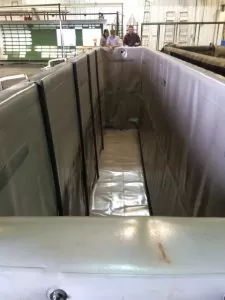 The team at Fab-Seal strives to offer the best PVC liner solutions for each of our clients and their respective projects. We have well over three decades worth of experience and have built a solid reputation for ourselves in the industry. Our staff is known as one of the leading manufacturers and installers of membrane lining systems and water tank liners. Speak to our team today to find out how we can provide value to your current system.
If you would like to find out more about the liner offerings available through Fab-Seal, please call our team now at 800-874-0166. You can also get in touch with any of our friendly professionals by simply completing the easy to use form found on this page.
Durable PVC Liner Offerings
Fab-Seal can offer liners for many different applications that our clients may have. We use only the best materials when we create our PVC liner solutions. Our team has provided liner services for many different industrial uses and can create customized PVC liners for the containment of various hazardous chemicals and waste. The mission at Fab-Seal is always to create a liner that fits your needs and is OSHA approved.
Comprehensive PVC Liner Services
When you choose to work with Fab-Seal regarding your liner needs, you are working with a team that aims to be as helpful as possible throughout the process. We take your input and needs into account as we fabricate your liner and our expert technicians will install your PVC liner on-site with the utmost care and professionalism.
To learn more about our liner solutions and to get your own project started today, call Fab-Seal today at 800-874-0166. Visitors can also elect to receive more information electronically by filling out the online request form located on this page.
Have a question about Drop-In Liners?
Contact a Fab-Seal representative, complete the form below.