Drop-in Liner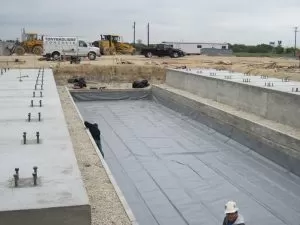 The team at Fab-Seal is proud to provide you with a drop-in liner that you can trust. We offer specialized containment solutions for your company with offerings that can fit any tank regardless of the shape or size that you may need. All along the way you can expect outstanding customer service and support from our team of professional technicians.
To find out more about the drop-in liner offerings available to your company, call Fab-Seal now at 800-874-0166. Visitors can also reach out to one of our helpful associates by simply completing the online request form on this page.
Professional Liners for a Variety of Uses
At Fab-Seal, all of our drop-in liner solutions come with a trusted warranty that provides you with extra confidence in your containment solution. Each and every one of our liners is created and installed with OSHA regulations in mind to ensure you are compliant. Our team works quickly and efficiently to minimize your downtime as we provide a custom liner for your needs. The liners that we create can contain most inorganic and even corrosive materials so you can be confident in your containment processes.
Affordably Priced Drop-in Liner Solutions
Fab-Seal will gladly work with your budget to create an affordable drop-in liner for your needs. We work to tailor our services to best fit your price range in order to provide you with the drop-in liner that you need at a price that is completive with our top competition in the field. Call us now to find out more about how our team can help solve all of your containment needs.
For more information on Fab-Seal and or liner solutions that we have available, please give our team a call today at 800-874-0166. You may also get in touch with any of our friendly professionals by simply filling out the easy to use form located on this page.
Have a question about our Secondary Containment Liners?
Contact a Fab-Seal representative, complete the form below.