Drop-in Liner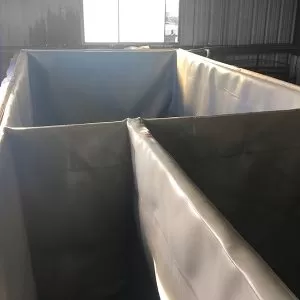 Fab-Seal is your top resource when it comes to creating new and custom liners for your containment tanks. Our team of skilled technicians has over three decades of experience in the field and is a trusted source when it comes to serving your liner needs. We can create a drop-in liner that is specific to your application that also fits within your budget.
If you would like to learn more about our custom drop-in liner solutions that we can offer to you, please call Fab-Seal now at 800-874-0166. Visitors can also get in touch with any of our helpful professionals by simply completing the easy to use form located on this page.
Drop-in Liner Specialists
The staff at Fab-Seal is knowledgeable and experienced when it comes to the creation and installation of your drop-in liner. We use advanced tools and techniques to outfit your tank with a quality drop-in liner. All of our drop-in liner solutions are OSHA approved so that you can be sure that your operations are compliant with the strictest regulations. Our team will work quickly and efficiently to provide your project with a fast turnaround time to minimize your downtime.
Custom and Affordable Tank Liner Services
At Fab-Seal, we are proud to offer custom liner solutions for your needs. Our team can offer solutions that will contain most corrosive and inorganic materials. On top of that, we offer services that are designed to be fairly priced to benefit our clients. No matter what your needs may be, the team at Fab-Seal is confident in our abilities to service your liner needs.
To find out more about the liner services that Fab-Seal has available, please call our team today at 800-874-0166. You may also reach out to one of our knowledgeable associates by filling out the online request form conveniently found on this page.
Have a question about Drop-In Liners?
Contact a Fab-Seal representative, complete the form below.