Drop-in Liner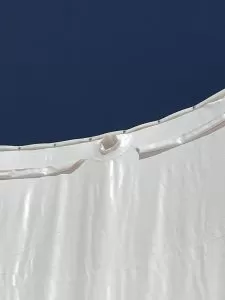 Fab-Seal has over 30 years of combined experience to our name when it comes to providing our clients with the best industrial liners. We have built a great reputation for ourselves by offering some of the best drop-in liner services to our customers. Our friendly and helpful services are designed to help our customers and work to fill all of their containment needs. Fab Seal can offer you the drop-in liner solutions that you need to fit a wide variety of containment needs.
To learn more about the industrial liner solutions available through Fab-Seal, call us now at 800-874-0166. You may also get in touch with any of our helpful professionals by simply completing the online request form on this page.
High-Quality Custom Drop-in Liner
At Fab-Seal, our experts work to produce high-quality drop-in liners that fit our clients' exact specifications. The drop-in liner solutions that we have available are created by experienced professionals who provide OSHA approved work to every project that we take on. The liners that we create are made using the best materials available to us and can fit any tank size imaginable. Our team of trusted technicians will offer you outstanding installation services on your liner and will have your tank back up and running in no time.
Affordable Drop-in Liner Solutions
The team at Fab-Seal is proud to offer fair and affordable rates on our drop-in liner solutions. Our staff members work with you to create a custom liner that meets your requirements as well as your budget. We are very flexible with our offerings and can customize our services to best suit you and your company's needs.
For more information on the liners that we can create for your needs, call Fab-Seal now at 800-874-0166. Visitors can also reach out to one of our knowledgeable associates by filling out the easy to use form located on this page.
Have a question about Drop-In Liners?
Contact a Fab-Seal representative, complete the form below.