Tank Lining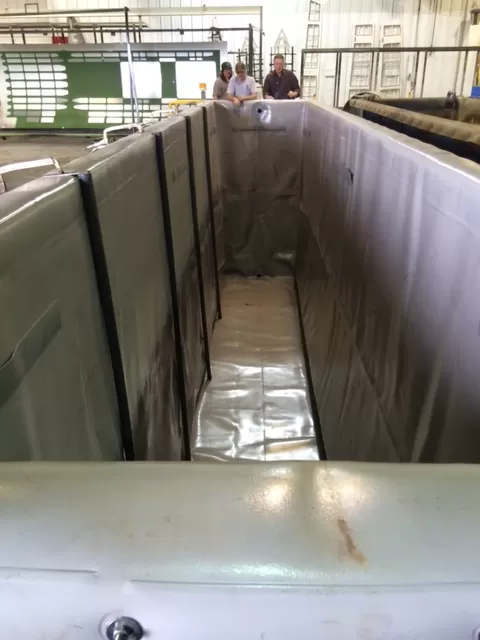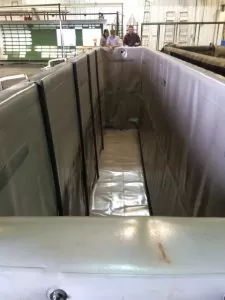 Fab-Seal has over 30 years of experience when it comes to creating and installing tank lining systems for our clients. We are widely-known as a reputable resource for all of your lining needs as our team can create a lining for nearly any application. Our industrial lining professionals have ample knowledge and experience and can create and install excellent lining systems for your needs.
If you would like to learn more about the importance of a high-quality lining solution, call Fab-Seal now at 800-874-0166. Visitors can also get in touch with any of our friendly representatives by simply filling out the easy to use form found on this page.
Seasoned Tank Lining Professionals
The team at Fab-Seal takes great pride when it comes to our expert tank lining services. We utilize modern tools and techniques to complete your job. Besides creating your tank lining, we also install your lining quickly and efficiently to get you functional in a week or less. Our team offers linings that are durable, OSHA-approve, and can contain most inorganic and corrosive materials.
Custom Industrial Lining Solutions
At Fab-Seal, we offer custom tank lining solutions for whatever your needs may be. Our staff of lining experts can outfit your tank with a lining that best fits your uses as well as your budget. We take pride in offering our services at fair and affordable rates when we are compared to our top competitors in the field. Fab-Seal looks forward to working with you and creating a functional and economical liner for your application.
To find out more about lining systems or to speak with any of our industrial liner specialists, please give Fab-Seal at call today at 800-874-0166. You may also elect to receive more information on our services electronically by simply completing the online request form on this page.
Have a question about Drop-In Liners?
Contact a Fab-Seal representative, complete the form below.