Tank Lining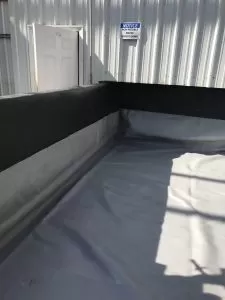 Fab-Seal is proud of our reputation as tank lining specialists capable of providing customized solutions to our customers. We provide linings that are capable of containing most inorganic and corrosive substances. Our experienced technicians have the ability to can take on any lining project imaginable and provide work that is custom to your needs, regardless of shape or size. Additionally, our team aims to provide the best customer service and support experience to our customers. Call us today to start building your perfect tank lining solution.
For more information on the lining offerings available at Fab-Seal, call us now at 800-874-0166. Visitors can also elect to receive more information on our services electronically by simply completing the easy-to-use form conveniently found on this page.
Build the Ideal Lining for Your Needs
At Fab-Seal, we offer services that stand out from our top competition because we work closely with our clients in order to ensure that they receive a tank lining that matches their needs. We work to offer solutions that are compliant with OSHA regulations and meet your intended use. Our team has provided tank lining solutions for companies in a wide variety of industries and can customize our services to best serve you.
Affordable Tank Lining Technicians
The team at Fab-Seal can create your perfect lining solution at a rate that fits into your price range. We believe in offering competitive rates on our services in order to provide our clients with the best benefit from our tank lining solutions.
To learn more about the services offered by the team of lining specialists at Fab-Seal, please give us a call today at 800-874-0166. You may also get in contact with any of our friendly representatives by simply filling out the online request form located on this page.
Have a question about our Custom Drop-In Liners?
Contact a Fab-Seal representative, complete the form below.