Drop-in Liner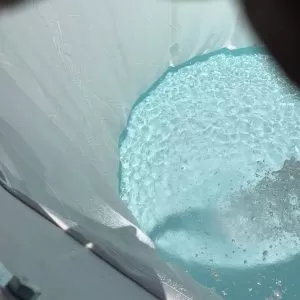 Fab-Seal is known for providing drop-in liner solutions to our clients in a wide variety of industries. We are comprised of a team of experienced professionals who have the ability to provide a liner for any need imaginable. Our team offers extensive experience in the field as our technicians have decades of experience to their names in creating liners made to our clients' exact needs and specifications. Contact our team now to see how we can build the ideal liner for your application.
To learn more about the services offered at Fab-Seal, please give our team a call today at 800-874-0166. Visitors can also reach out to any of our friendly associates by simply completing the online request form found on this page.
Custom Tank Lining Solutions
At Fab-Seal, our goal is to provide you with the perfect liner customized to your tank. We provide drop-in liner options that are made to be compatible to most inorganic and corrosive fluids. Additionally, our team bring to the table over 30 years of experience in the design, fabrication, and installation of drop-in liners, We provide all of our solutions with OSHA approved equipment to ensure everything up to code and can provide drop-in liner solutions for a number of applications including:
Steel Tanks
Fiberglass Tanks
Pond Liners
Concrete Cisterns
Wood Tanks
Waste Transport Container Linings
Reasonably Priced Drop-in Liner
The team at Fab-Seal is dedicated to offering the best drop-in liner solutions at rates that fit perfectly into your budget.
Give us a call now at 800-874-0166 to find out more about the liner options offered at Fab-Seal. You may also get in touch with any of our helpful professionals by filling out the easy-to-use form located on this page.
Have a question about our Custom Drop-In Liners?
Contact a Fab-Seal representative, complete the form below.