Tank Lining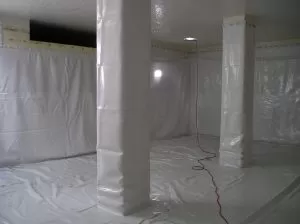 The team at Fab-Seal has over 30 years of experience to our name when it comes to offering tank lining solutions to our clients. We have the skills and resources needed to assist you in designing the perfect tank lining for your needs. Our team has proudly provided liners for companies in every industry imaginable. When you choose to work with Fab-Seal, you can be confident that you will receive custom tank liners based on your specific needs.
For more information on the lining solutions provided at Fab-Seal, please call our team of knowledgeable professionals now at 800-874-0166. Visitors can also get in touch with any of our helpful associates by simply completing the easy to use form found on this page.
Experienced Liner Specialists
At Fab-Seal, we are unlike our competition in that we work closely with our clients in order to ensure that they receive a solution that matches their needs. We strive to create a tank lining that is compliant with all OSHA regulations and meets your intended use. Our team has provided tank lining solutions for tanks of all different shapes and sizes. Additionally, our liners can contain most inorganic and even corrosive materials so you can be confident in your containment processes.
Create a Tank Lining at Affordable Rates
Fab-Seal is thrilled to offer our clients the ability to create a custom lining without breaking the bank. We proudly offer affordable design, creation, and installation services on your new custom liner.
To find out more about how your company could benefit from a liner from Fab-Seal, please call our team today at 800-874-0166. You may also reach out to one of our friendly representatives by simply filling out the online request form conveniently located on this page.
Have a question about our Secondary Containment Liners?
Contact a Fab-Seal representative, complete the form below.