Storage Tank Liner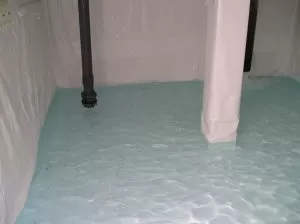 Fab Seal Industrial Liners, Inc. delivers a storage tank liner to contain liquids from contaminations and spills. With our thirty years of expert design, fabrication, and installations worldwide, preparing any storage tank liner is developed based on specifications and business needs. Reservoirs come in different types and shapes; our experts will deliver the best accommodation to secure your tank lining further. Tanks hold one job: to keep a substance in a safe and controlled environment. 
Whether it is industrial, commercial, or municipal, Fab Seal Industrial Liners, Inc. has the tank liner you need. Give our team a call today at 800-874-0166 to learn more about our lining systems. You can also reach out to any of our friendly professionals by simply completing the online request form found on this page.
Customized Storage Tank Liner
Many times than not, a custom made tank liner may be what is needed. Every situation is different, but our experts are knowledgeable enough to change your outcome based on the material stored inside with customized tank liners. As our experts examine the interior, a storage tank liner solution is created for any necessary spouts or exits. Our five central tank liner installations meet the highest quality and strengths.
Liner materials and information can support the use in the correct environments. The tank liner meets OSHA Compliance as our experts install one piece or cut to a specific need.
Storage Tank Liner Inspection
Fab Seal Industrial Liners, Inc. experts inspect each tank liner to gather the best information for a well-developed plan involving maintenance after install completion. Operating structures create results and stay clear of potential downtime from existing soon.   
Call the team at Fab-Seal Industrial Liners, Inc. today at 800-874-0166 to get started. Feel free to reach out to one of our expert associates for more information by filling out the easy-to-use form on this page.
Have a question about our PVC Liner Services?
Contact a Fab-Seal representative, complete the form below.