Secondary Containment Liner Liner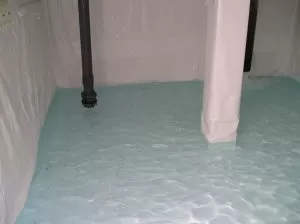 When the main containment liner fails, a secondary containment liner keeps the environment safe. When working with hazardous compounds, a secondary containment liner is an essential piece of equipment. Our radio frequency sealing technique is unique in the industry and will help you save time and money. Fab Seal industrial grade seal's secondary containment liner is manufactured from top quality materials created by industry professionals.
If you have any questions or concerns concerning a containment liner, please call 1-800-874-0166 or fill out the form on this page, and a representative will contact you as soon as possible.
Secondary Containment Liner and More
We have a staff of professionals who can handle all of your containment liner requirements. Fab-Seal Industrial Liners, Inc. professionals have various containment liner choices available. Fab-Seal Industrial Liners, Inc. offers a variety of containment solutions, including:
Liner for clear wells
Cisterns Made of Concrete
Tanks made of concrete
Tanks made of fiberglass
Liner boats for the lagoon
Liners for ponds
Linings for waste transportation containers
Tanks made of wood
Our factory trained, OSHA-compliant staff can install a containment liner in a couple of days to avoid production loss. We stand out from the competition because of our speedy response times and friendly customer service. Over the years, Fab-Seal has discovered that a primary containment liner may last ten to fifteen years.
Economical Containment
Our team of experts evaluate every tank to secure a well developed liner. Cleaning and removing old waste is necessary for the material to adhere to your tank. A secondary containment liner will be fit for safety while meeting necessary guidelines to contain and control chemical spills. Fab-Seal Industrial Liners, Inc. can provide and install a considerably more affordable containment liner than our competitors. If, for any reason, you have any questions or comments about a containment liner, feel free to fill out the form on this page, and an associate will respond shortly or give us a call at 1-800-874-0166.
Have a question about our PVC Liner Services?
Contact a Fab-Seal representative, complete the form below.