Tank Lining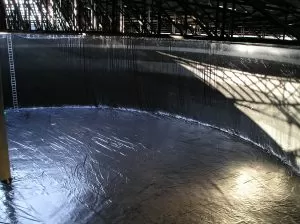 Fab Seal is known for creating and installing outstanding tank lining solutions to our customers. We are a team that can take on any lining project, regardless of its shape or size. Additionally, our staff aims to provide our clients with an ideal customer service experience to best serve our clients. Give our team a call now to begin building your ideal tank lining solution.
For more information regarding the tank lining options that we have to offer, please contact Fab Seal today by calling 800-874-0166. Visitors may also get in touch with any of our knowledgeable representatives by simply completing the easy-to-use form conveniently located on our page.
Comprehensive Tank Lining Services
At Fab Seal, we offer over three decades of experience when it comes to providing tank lining solutions to our clients. We have created tank lining options for companies that serve a wide variety of industries. Our team has the knowledge, ability, and resources needed to create and install lining systems for steel tanks, fiberglass tanks, wood tanks, concrete tanks, underground water vaults, pond liners, and many more. Our aim is to help you implement a lining that is the perfect shape and size for your application.
The staff of skilled technicians at Fab Seal is trained to create linings that are compliant with the latest OSHA regulations. The tank liners that we have to offer can be created to contain the most corrosive and inorganic materials. Each of the linings we create is crafted using updated techniques, state-of-the-art equipment, and the best materials available to us.
Trusted Tank Liner Options
To find out more about the solutions that we have available at Fab Seal, call our team now at 800-874-0166. You can also reach out to any of our helpful professionals by filling out the online request form found on this page.
Have a question about our PVC Liner Services?
Contact a Fab-Seal representative, complete the form below.