Safe Secondary Containment Liner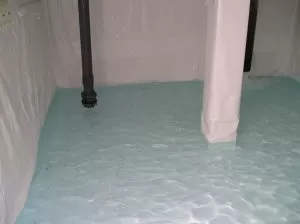 Most people agree that Fab Seal is the best company to work with when making secondary containment liners. We will do everything in our power to ensure that your tank gets the exact liner solutions it needs at a price you can afford. We can provide secondary containment liners resistant to corrosive chemicals, inorganic substances, and alkaline substances. Our group is very proud that it has made linings for various containment applications for customers in many different markets.
If you want to start working on your own liner solution, please give the Fab-Seal team a call as soon as possible at 800-874-0166. The easy to use contact form on this page lets site visitors get in touch with a member of our knowledgeable staff.
High Quality Liner
If the primary liner in your containment tank fails, Fab Seal is ready to help you find a solution for a secondary liner so that the integrity of your tank can be kept. We seal all of our liners with a dielectric or radiofrequency process that makes a strong seal. This ensures that the liner is of high quality and will last a long time. All the liner services we offer are done in a way that is totally and entirely in line with OSHA's rules. Also, to give our customers a complete liner solution, we offer expert installation services on-site.
Cost Effective Secondary Liner
To give our customers the best service possible, the Fab Seal team is always coming up with new and cost-effective ways to make liners. We will be happy to work within your price range to create a liner that fits both your needs and your budget.
Call Fab-Seal at 800-874-0166 if you want to learn more about the secondary containment liner services we offer. You can also get in touch with one of our liner specialists by filling out the online request form on this page.
Have a question about our PVC Liner Services?
Contact a Fab-Seal representative, complete the form below.