PVC Liner Critical Experts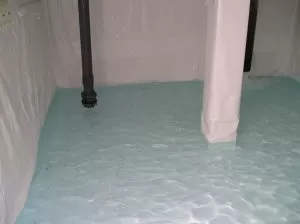 Fab-Seal works to make a PVC liner that fits your needs for keeping things in place. We can make liners that can hold inorganic and corrosive materials. Our team has the experience and has worked with companies in a wide range of fields to find solutions. We know with a team of skilled technicians who are trained to use the most current OSHA rules when making your perfect liner.
Call Fab-Seal at 800-874-0166 if you want to learn more about how to make the right PVC liner for your needs. Visitors can also ask for all the information they need to receive electronically by filling out the form on this page, which is simple to use.
Best PVC Liner Fitting
At Fab-Seal, we work with you to make a PVC liner that fits your needs. Our liners are made to do no matter what shape or size a tank is. The liner experts at Fab-Seal will work with you to come up with a plan that fits your needs. Then, we work quickly and efficiently to make and install your PVC liner so that you have as little downtime as possible.
At Fab-Seal, our goal is to give our clients a full range of liner solutions. We have the know how with skills to design, make, and install your liner at a fair price for your business. In fact, our prices are very low compared to those of our top competitors in the industry. Meeting the needs of your primary source of income is vital for us to complete your liner with little to no downtime.
Appointment for PVC Installation
Call our skilled technicians at 800-874-0166 to learn more about how FabSeal's custom liner solutions can meet all of your lining needs. If you'd like to speak with the many available specialists, fill out the online request form on this page.
Have a question about our PVC Liner Services?
Contact a Fab-Seal representative, complete the form below.