Secondary Containment Liner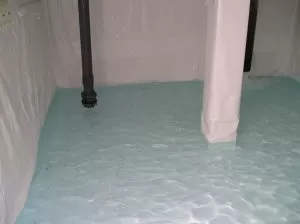 Fab-Seal's secondary containment liner, also called secondary containment systems, are very important in the industrial and business worlds. These liners are put in place to keep dangerous materials from getting into the environment and harming people and the environment. The top company that makes secondary containment liners, Fab-Seal, has a lot of options for these important systems. Their liners are made of high-quality materials and are designed to fit each customer's needs.
You may reach Fab Seal at 800-874-0166 if you have any questions regarding the company or the services we provide. By completing the contact form on this page, site visitors may also reach out to a member of our helpful staff.
Find Out How Secondary Containment Liner Work
The fact that Fab-Seal's secondary containment liner last a long time is one of their best features. These liners are made to stand up to harsh environmental conditions like high temperatures, heavy rain, and chemicals and pollutants. This makes sure that they will keep protecting people from dangerous materials for a long time.
Fab-Seal's secondary containment liner are not only strong, but they are also very flexible. The liners from Fab-Seal are also easy to install, which is a big plus. The company gives detailed instructions and help so that customers can install the liners quickly and easily where they want to. Overall, secondary containment liners are a necessary part of any business or industry that works with dangerous materials. By using Fab-Seal's high quality liners, companies can be sure to give these materials the protection they need to keep them from getting into the environment.
Rules and Reputation 
This not only helps protect people's health and the environment, but it also helps companies follow the rules and keep their reputation for being good stewards of the environment. Dial (800) 874-0166 to speak with Fab Seal now about our affordable choices. All you have to assist with is to fill out the brief form on this page, and our friendly team will be happy to assist you in any way they can.
Have a question about our PVC Liner Services?
Contact a Fab-Seal representative, complete the form below.