Portable Water Liner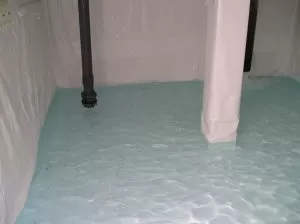 Fab-Seal Industrial Liners, Inc. is the company where you need a portable water liner for a range of multiple uses. Fab-Seal has been designing, making, and installing portable water liner by experts for more than three decades. Radiofrequency sealing technology allows Fab-Seal to make custom one piece liners in our state of the art factory. All linings for portable water tanks have to meet requirements for certification. Our leading experience can help if you have any questions or comments about a portable water liner.
Let's have a conversation, and please call us at 1-800-874-0166. Today we know people may have a few short questions, and filling out our easy form will allow a representative to get back to you as soon as possible.
Quality and Quantity Meet
Installations are completed at the location, and our technicians have the necessary skills. Downtime becomes nearly nonexistent, as we are aware of the importance of the material inside. Fab-Seal has been designing, making, and installing portable water liners by experts for more than three decades. We work with all size tanks and portable liners. Not only that, but these materials also make it much easier to fix things.
Portable water liners can be set where they are used without affecting how well they work. Because the work is done quickly, there aren't as many breaks in service when repairs need to be made. Maintaining your tank to continue service should be a breeze, and our team looks to help.
Competitive Pricing for Your Tank Liner
Material and labor costs for our portable water liner are much lower than those of our competitors, and you will get a durable, high-quality product. Our radio frequency sealing technology is unique and will reduce downtime. Our straightforward form delivers the opportunity to say or question anything about our portable water liner. You'll hear from someone soon, or you can call us at 1-800-874-0166 to talk to a helpful person.
Have a question about our PVC Liner Services?
Contact a Fab-Seal representative, complete the form below.