Lagoon Liner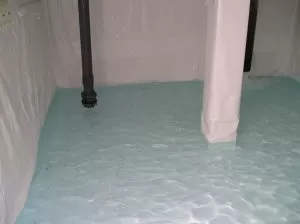 Regarding installing a lagoon liner, nobody does it better than Fab-Seal Industrial Liners, Inc. We've been around for more than three decades, so you can trust that we know what we're doing and can provide the solutions your business requires. Our premium grade lagoon liner is only one example of the membrane lining systems for which we are a market leader in production and installation. Any of your needs for lagoon liners may be met by our team. All of the work we do on liners is completed by skilled specialists. When you choose Fab-Seal Industrial Inc. for a lagoon liner service, we tailor the design, fabrication, and installation to the fluid you need to keep in there.
Fab-Seal Industrial Liners, Inc.'s lagoon lining services may be discussed more over the phone at 1-800-874-0166. Our simple request is to fill out the online form on this page to speak with one of our expert staff about anything you need help with.
Indoor to Outdoor Liner Coverage
The lagoon liner from Fab-Seal Industrial Liners, Inc. has a suitable composition and thickness for containing just about anything. Fab-Seal Industrial Liners, Inc. offers a liner available for any inorganic, corrosive, or hazardous material. We take tremendous caution with every aspect of our lagoon liner service. We can make a lagoon liner 200 feet long by 100 feet wide and weighs 5,800 pounds. Our services for installing lagoon liners typically take no longer than a week to complete.
The Best Lagoon Materials
Fab-Seal Industrial Liners, Inc. lagoon liners are impenetrable to most fluids and chemicals. Our creative liners will be made from the finest available materials. You may believe our knowledgeable liner specialists deliver superior installation services and unmatched customer support.
Reach out to us at 1-800-874-0166 to learn more about the liner services and other offerings of Fab-Seal Industrial Liners, Inc. Fill out the online request form on this page to get in touch with our savvy agents and ask any queries you have.
Have a question about our PVC Liner Services?
Contact a Fab-Seal representative, complete the form below.