Tank Liner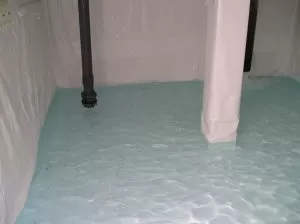 Fab-Seal Industrial Liners, Inc. develops a custom tank liner to keep your water or chemicals away from contamination and corrosion. Tank liner has specialized material from allowing materials to leave or be appropriately gathered. Our experts here at Fab-Seal Industrial Liners, Inc ensure that all areas are clear for development during the installation process. Every tank liner is treated with the proper care as there are many standard tank linings. 
Understanding every case has its' own requirements give our team a call today at 800-874-0166 to learn more about our lining systems. You can also reach out to any of our friendly professionals by simply completing the online request form found on this page.
Five Common Tank Liner Types
Fab-Seal Industrial Liners, Inc experts, tend to install five common liner types, and each contains its specifications. While the tank liner's purpose is simple, the material variety plays a significant role. 
Epoxy Liner: 

Each liner contains a strong level of epoxy and can handle aggressive environments. 

Polyurethane: 

Place a role in the middle as flexibility is more than other material linings. Great for the concrete structured environment. 

PVC: 

Widely used material for chemicals, liquids, and wastes.

Vinyl: 

Providing high resistance to chemical infiltration and contaminations.

Cementitious Liners: 

Widely used with water containment and acts as waterproof for below ground structures. 
With many options to keep your materials safe, our experts will discuss the value of your unique needs. 
The Value in The Tank Liner
As contamination can cost your business thousands and even create a loss, the right liner can change your outcome for years to come. Fab-Seal Industrial Liners, Inc experts used the latest technologies to ensure your tank liner is safe for today and future use. 
Call the team at Fab-Seal Industrial Liners, Inc. today at 800-874-0166 to get started. Visitors may also reach out to one of our expert associates for more information by filling out the easy-to-use form on this page.
Have a question about our PVC Liner Services?
Contact a Fab-Seal representative, complete the form below.