Drop-In Liner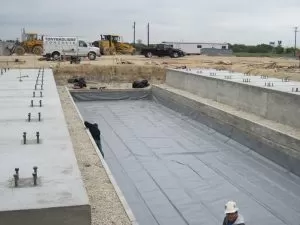 Fab-Seal is comprised of a team of skilled professionals who are well-versed in the creation of drop-in liners for a multitude of uses. We have well over three decades of experience to our name when it comes to offering drop-in liner solutions. Our team has the ability to create a drop-in liner that is specific to your application that can also be installed on your tank quickly and easily. The mission at Fab-Seal is to provide each of our clients with a high-quality liner at fair and affordable price.
For more information on the services provided at Fab-Seal, please call our team now at 800-874-0166. Visitors may also elect to receive more information on our services electronically by simply completing the online request form on this page.
Durable and Convenient Drop-In Liner Services
What sets the team at Fab-Seal apart from our top competition is the durability and flexibility of our liners. Each of our drop-in liners comes with a trusted warranty and are created to be compliant with OSHA regulations. Our drop-in liner solutions are built to contain most corrosive and inorganic materials and can be made to fit any sized tank imaginable. Our clients can also expect to receive an outstanding customer service experience from our friendly and helpful team throughout the duration of installation.
Cost-Friendly Liner Options
At Fab-Seal, we are dedicated to providing cost-friendly drop-in liner solutions to our clients. We will gladly work with your budget to provide services that meet your needs and stay within your price range. Our team works to be competitive with our drop-in liner rates to provide the best value to our customers.
To learn more about the solutions provided by the team of liner specialists at Fab-Seal, please call us today at 800-874-0166. You can also get in touch with any of our friendly associates by simply filling out the easy to use form located on this page.
Have a question about Drop-In Liners?
Contact a Fab-Seal representative, complete the form below.