Trusted Tank Lining Experts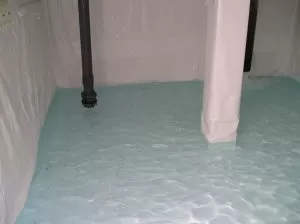 Fab-Seal Industrial Liners, Inc. is your trusted tank lining expert with over 30 years of experience. The process working with our team is simple and we are dedicated to best serving your unique needs. We have a five-step process that will keep your mind at ease when working with us. Covering liners of all shapes and sizes is not an issue for us as we have done it all.
The top priorities for our team is serving our customers and protecting our environment. Therefore, we do not cut corners when dealing with any waste. Creating a strong liner is completed with technical equipment and all the correct materials. Give our team a call today at 800-874-0166 to learn more about our lining systems. You can also reach out to any of our friendly professionals by simply completing the online request form found on this page.
Get Custom Installation from Tank Lining Professionals
Finding the right company with the necessary standards and qualifications does not come easy. All of our work is done to OHSA standards in order to ensure the durability and safety of your tank. The lining fabrication process undergoes a rigorous material inspection to keep all parties safe.
The materials we use have excellent resistance to inorganic and alkalis, in addition to a wide range of other corrosive chemicals. We are more than willing to provide charts of our materials to our customers to fully understand the importance of any potential waste leakage.
The Right Call for Tank Lining
Every part of the tank lining experience with Fab-Seal Industrial Liners, Inc. is done with the best equipment available on the market. We utilize radio frequency sealing technology in order to provide your tank lining with a snug fit. Our liners are made for multiple tank industries and we offer both primary and secondary lining containment options.
Call the team at Fab-Seal Industrial Liners, Inc. today at 800-874-0166 to get started designing your ideal lining solution. Visitors may also reach out to one of our knowledgeable associates for more information by simply filling out the easy-to-use form on this page.
Have a question about our PVC Liner Services?
Contact a Fab-Seal representative, complete the form below.