Tank Lining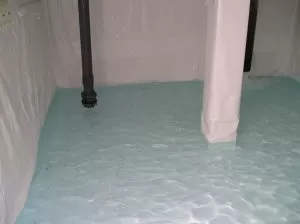 Fab-Seal tank lining is essential to keeping tanks in good shape and ensuring they last as long as possible, especially those used in harsh industrial environments. Tanks are often exposed to harsh chemicals, substances that eat away at the metal, and high temperatures, which can cause them to break down quickly. To stop this from happening, it's important to have a good lining system in place.
Fab-Seal is one of the best companies for tank lining. It has a variety of products that protect tanks from the damage that harsh chemicals and corrosive substances can cause. Their tank linings are made of different materials, such as polyurethane, polypropylene, and PVC. Each of these materials has its own set of advantages. If you want to know more about Fab Seal and the services we offer, please don't be afraid to call our staff at 800-874-0166. Visitors can also get in touch with a member of our friendly team by filling out the online form on this page.
How Your Tank Handles Conditions
One of the best things about Fab-tank Seal's linings is that they last a long time. Their linings are made to withstand harsh conditions like high temperatures and chemicals that eat away at metal. This makes sure that the tanks will last for a long time. One more benefit of Fab-tank Seal's linings is that they are easy to put in. Their linings are easy to put in by a team of trained professionals who don't need any special tools or equipment.
The Importance of Your Tank Lining
In conclusion, tank lining is an important part of keeping tanks safe and lasting, and Fab-Seal has a variety of high-quality options. Their linings are long-lasting, easy to install, and safe to use, which makes them perfect for a wide range of industrial settings. Consider Fab-Seal if you're looking for a reliable and effective way to line a tank. Call 800-874-0166 to talk to Fab Seal about our low-cost options today. Fill out the easy form on this page to get helpful staff members to answer all you need.
Have a question about our PVC Liner Services?
Contact a Fab-Seal representative, complete the form below.