Lagoon Liner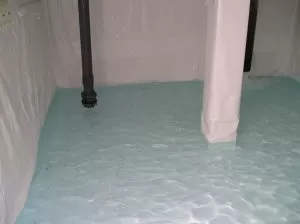 Fab Seal is thrilled to be able to offer a various range of services to meet your most specific needs by using a custom fitted lagoon liner as a solution. Our team can make personalized lagoon liner solutions that fit the exact size and shape of the lagoon you want to line. Experts make each liner we have in the field fit your needs. When you choose to work with Fab Seal, you are working with technicians with the training and experience to give you high quality liner options.
If you have questions about the lagoon liner solutions that Fab Seal is offering, please call our staff at 800-874-0166 immediately. This page has an online request form, which visitors can use at any time to get in touch with any of the friendly professionals here.
Multiple Material Liners
At Fab Seal, our lagoon liners are designed, made, and put in so that they work best for your application. Our choices for lagoon liners include a mix and thickness of flexible membrane liners that work well for most uses. This includes our materials that work with Aqua Life, which are made for ponds for decoration, fish farms for sale, and other services. We use high-quality materials that are also good for the environment to ensure that the liners we sell last a long time. The crew at Fab Seal also works hard to offer high quality installation services that will get your liner put in as quickly as possible.
Budget Lagoon Liners
The Fab Seal team is dedicated to ensuring that each client gets a lagoon liner solution tailored to their specific needs and budget. We're very proud of how flexible we are, and we can ensure that our services fit comfortably into your budget. Contact us as soon as you can to find out more about the options we have.
Call Fab Seal at 800-874-0166 if you want to learn more about the solutions we offer. You can also get more information about our services electronically by filling out the easy to use form on this page.
Have a question about our PVC Liner Services?
Contact a Fab-Seal representative, complete the form below.