PVC Liner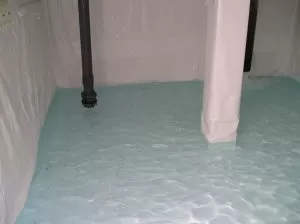 Fab Seal has extensive expertise in developing specialized PVC liner solutions for our customers. No matter your project's scope, form, or complexity, our team of experts contains the knowledge and tools to see it through. We are here to supply help in finding the PVC lining solution that works best for you, whether you need to store inorganic or corrosive substances. Get in touch with us right away or as soon as possible to learn more about how our liners can meet your requirements.
Your interested in learning more about Fab Seal and our services, do not hesitate to call our staff at 800-874-0166. By submitting the online form on this page, site visitors can also get in touch with a member of our friendly team.
Modify Your Liner Solutions 
Here at Fab-Seal, we have provided specialized PVC liner services for over three decades long and more years ahead. We aim to construct a liner that meets your needs and follows OSHA standards for your specific application. Our team has experience supplying liners in a variety of configurations, and we are able to modify our services to accommodate your needs. After the PVC liner that you ordered has been manufactured, our crew will get to work installing it as quickly as they can so that you are back up and running with no to little downtime.
High Quality PVC Liner on a Budget
The provision of a high quality PVC liner that satisfies your exact specifications on time and without exceeding your budget is Fab Seal's number one priority. Call us right now to find out how we can be of assistance to you; please do not wait any longer than necessary to do so.
Call Fab Seal at 800-874-0166 today to learn more about our budget friendly options. Fill out the convenient contact form on this page to speak with one of our helpful representatives.
Have a question about our PVC Liner Services?
Contact a Fab-Seal representative, complete the form below.