PVC Liner Experts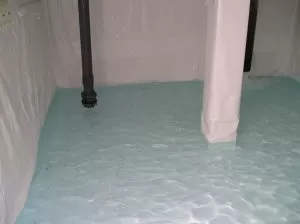 The Fab-Seal team understands that each client and project is unique, so we do everything we can to determine which PVC liner solutions are the most effective. After working in this sector for over three decades, we've established quite a reputation for ourselves. Membrane lining systems and water tank liners are two of the many specialized areas in which our team excels; consequently, these products are highly respected. Talk to our support team as soon as possible to get more information about how we may enhance your existing setup!
We want to serve you more about the liner alternatives that Fab-Seal offers. Please don't hesitate to call us at 800-874-0166. You can reach a member of our liner team by using the form on this page.
Best PVC Liner Solutions
Fab-Seal sells liners that can be used for many different things. Only the best parts are used to make our PVC liner solutions. Our team has provided lining services for various industrial uses, such as making specialized PVC liners for dangerous chemicals and trash. Fab-Goal Seal's goal is to create a liner that fits your needs and is approved by OSHA. Our experts always aim to go beyond the necessary to ensure the quality of the PVC liner.
Highest PVC Liner Care
When you use Fab-Seal for your liners, you deal with a team that strives to be as helpful as possible. During the process of making your liner, we take into consideration your thoughts and requirements. On-site installation of your PVC liner will be handled with the highest care and professionalism by our team of experts. Your tank will be back to normal before you even know it.
Fab-Seal can help you get started on your liner project right now by providing further information at 800-874-0166. This page has an easy form for visitors to request extra details by email.
Have a question about our PVC Liner Services?
Contact a Fab-Seal representative, complete the form below.