PVC Liner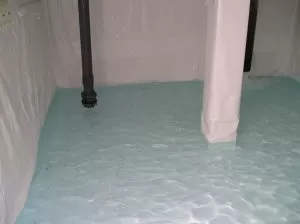 At Fab-Seal, our team works hard to find the best PVC liner solutions for each client and project. With our business developing over three decades, we have built a good name for ourselves in the field, ensuring your tank liner is secure for all environments. People know that our staff is one of the best at making membrane lining systems and water tank liners and putting them in. Talk to our team right away to find out how we can make your current system better.
We want to discuss more the PVC liner that Fab-Seal offers! Please give us a call at 800-874-0166. If you like, you can also contact our helpful experts by filling out the simple form on this page.
Long Lasting PVC Liner
Fab-Seal can provide liners for a wide range of uses that our customers may have. We only use the best parts when we make our PVC liner solutions. Our team has made liners for many different industrial uses and can create custom PVC liners to keep dangerous chemicals and waste from leaking out. At Fab-Seal, the goal is always to make a liner that fits your needs and is approved by OSHA.
When you work with Fab-Seal for your liner needs, you work with a team that tries to be as helpful as possible. When we make your liner, we take your ideas and requirements into account, and our expert technicians will install your PVC liner with the utmost care and professionalism on site.
Solutions and Services to PVC
We work hard so your business does not encounter downtime, which can hinder your day to day operations. Every day without operating equipment will hurt, but we are diligent in performing promptly. Call Fab-Seal at 800-874-0166 to learn more about our liner solutions and get your project started right away. By filling out the easy online request form on this page, visitors can also choose to get more information by email.
Have a question about our PVC Liner Services?
Contact a Fab-Seal representative, complete the form below.