P.V.C. Liner Quality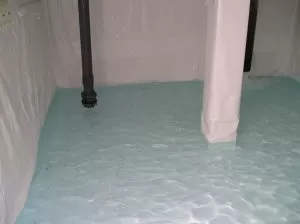 Fab Seal has more industry experience than any other company in developing P.V.C. liner solutions for our customers. Our staff can work on any project, regardless of size, since we have the necessary expertise and tools. We are highly skilled in producing PVC liners for various applications, including liners that are resistant to corrosion and can store inorganic substances.
If you want to learn more about the P.V.C. liner services that Fab-Seal can provide, call us at 800-874-0166. Visitors can also get more information about our solutions sent to them electronically by filling out the simple form on this page.
Qualified P.V.C. Liner Solutions
At Fab-Seal, our team has been making custom P.V.C. liner options for more than three decades. We try to create a lining solution that fits your application's specific needs. Not only that but each liner we make and install is made to meet all current OSHA rules. Our staff has made liners for many different purposes, and we can make our services fit your needs best.
Not only will our experts design a liner for you that is tailored to your unique requirements, but they will also work quickly and effectively to install your liner so that you experience as little disruption in operations as is humanly feasible.
Your Budgeted P.V.C. Liner
Fab-Seal staff is committed to finding a P.V.C. liner for you that meets your needs and budget. Talk with our team of experts immediately to find out how we can help you with your lining needs. Be sure to know your materials are protected from the inside. Covered by today's technology, we can keep your liner set and installed quickly.
For more information about our custom P.V.C. liner solutions, call 800-874-0166 to talk to a Fab-Seal expert. Please send a few words by message, fill out our easy form on this page to speak, and receive answers from knowledgeable staff members.
Have a question about our PVC Liner Services?
Contact a Fab-Seal representative, complete the form below.